If you have specific questions or comments on your input as an international student, please contact the current GSA International Student Liason, Saya Sedighi.

---
Immigration Documents
What immigration-related documents do I need?
Check out the updated CIE website for step-by-step videos on common questions when applying for first time, or applying to extend study permits
As an international student, you would need valid immigration documents to live and study in Canada. For some, this simply means obtaining a study permit, while for others, both a student visa and study permit are required.
The Canadian government's website offers extensive information about every step, i.e. who requires which specific types of documentation, what paperwork is required for each application and approximately how long each process takes. Be sure to thoroughly read through the necessary information pertinent to you. The following simply serves as a general guide and in no way reflects the department's or university's liability on the issue. It is your sole responsibility to ensure all immigration and legal documents are obtained and maintained.
Who needs a study permit and/or student visa?
If you are a foreign national that who not hold residency or citizenship status in Canada, you most likely require a study permit. See the following link for a detailed breakdown for when a study permit is required and who can be exempt from this requirement.
A temporary resident visa (TRV) may also be required if you are of a nationality that requires a visa for entry into Canada. See the following link for entry requirements by country/territory. For visa-exempt nationals, the government recently decreed the requirement for an Electronic Travel Authorization (eTA) when entering the country by air – it's cheap and easy to apply online. However, for first time applications from outside of Canada, a TRV or eTA will be automatically issued if the application for a study permit is approved. Note that for renewals, study permits, TRVs and eTAs will then be separate applications.
How do I apply for a study permit?
You can apply for a study permit online through this application portal. The necessary documents include, but are not limited to: proof of acceptance, proof of identity and proof of financial support. For more information, see this link. Processing times vary depending on where you're applying from and can range between 1 to 9 weeks. You can check for country-specific estimates here

Local Documents
Banking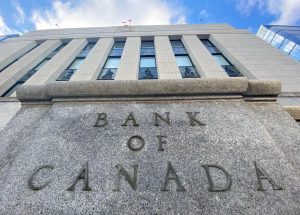 Toronto is home to a lot of different banks, with access to a number of international institutions as well. It is up to you to choose the best package that fits your needs, taking into consideration that most, if not all, have student accounts that may benefit you. Listed are some of the major banks that have branches in the city: RBC, TD, Scotiabank, BMO, CIBC, Tangerine Bank, AMEX Bank, Bank of America, Bank of China, Citibank, HSBC, Shinhan Bank, Capital One Bank.
Prior to starting the semester in September/January, the department would need information about your bank account to set up a direct deposit system for payroll. These would include customer name, transit number, institution number and account number. Once you find a permanent lab to stay in, the research institute would potentially need the same information again, since your base funding (living allowance and tuition fees) would come from your lab. See the following link for more information about student funding.
Social Insurance Number (SIN)
This is a nine-digit number that you would need to work in Canada or to have access to government programs and benefits. The department would also need this information together with your banking details prior to your official start date. You can either apply in person or by mail, with the main documents required being your passport and student permit. If applying in person, simply visit the nearest Service Canada Office. See here for more information on how to apply. Your SIN is also required when filing for an income tax return by April of the following fiscal year.

Taxes
Even though our stipend is not taxable income, we would still need to file for income taxes every April. The two most important forms needed for your application are the T2202A and T4A forms, which can either be found online on your Acorn account or will be mailed to your address. There are tax clinics and info sessions around campus that can help with your inquiries about the matter, so be on the lookout for these around February. Filing for taxes yourself is also doable using online softwares such as UFile.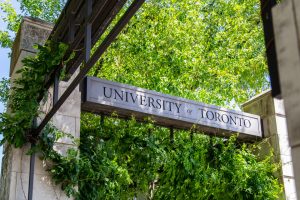 T-Card
Your T-Card is your identification for all University of Toronto-related purposes. It provides you access to campus facilities such as libraries and athletic centres. After having all legal status and identity documents ready, head over to the Koffler Student Services Centre to have your picture taken and get your card. For more information on how to get your first T-Card and what services are offered on all three campuses, see the T-Card site.
Having a valid UTORid grants you access to UofT's online repository of catalogues, articles and databases. As a graduate student, you would need to read hundreds of journal articles, so be sure to take advantage of the university's subscriptions in accessing your article of choice. Your T Card also provides you access to offline materials; for a list of UofT libraries, see the library resource.
University Health Insurance Plan (UHIP)
This mandatory health insurance plan is already included in your tuition fees. UHIP will pay up to CAD $1,000,000 per policy per year (September 1 – August 31) for the cost of your eligible, medically necessary health services and medical treatments. Click here to learn more about your coverage, see. You have to register for your UHIP coverage card through Sun Life Financial, and have a copy (either online or print out) of your card with you at all times. For more information on how to register, click here.
The University of Toronto has a Health and Wellness Centre
The Health and Wellness Centre provides the same services as a family physician. You can make appointments online or have the option of doing a walk-in. UHIP also has some coverage outside of Ontario and Canada, such that traveling outside of the province and/or country may provide some minimal medical coverage. However, it is strongly recommended that you purchase additional private travel insurance when traveling outside of Canada. Click here for more information on UHIP.

Housing
How do I find housing?
Toronto can be quite an expensive city to live in, but fear not – there are a lot of options available for you. Most students prefer living closer to the lab, which effectively means staying somewhere downtown or midtown since all MoGen labs are located within a 1km radius of the University of Toronto, St. George Campus. Listed are some common ways to find housing opportunities: Facebook Housing Groups, UofT Housing, Renting in Toronto & GTA, Student housing Toronto (UofT, Ryerson, OCAD), Online Classified Advertising Services, Graduate House, Real Estate Agencies, and many more…!
Take note that some landlords may require you to obtain tenant insurance (which is also for your benefit). Some common options include: Square One, State Farm, Desjardins, and Lowest Rates.


Scholarships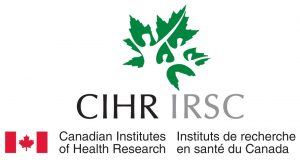 What are the funding opportunities available?
Unfortunately, international students are not eligible for the two most common Canada Graduate Scholarships (CIHR and NSERC). However, there are still a number of awards available. For a full list of international student and external awards, see International Awards and External Awards.
Ontario Graduate Scholarship (OGS)
– Application at the Department level via School of Graduate Studies at UofT.
– Deadlines: vary between Departments at UofT
– Value: $5000/term for 2 or 3 terms
– Application includes: OGS application form, 2 academic references (submitted online), plan of study (~500 words), and previous awards, publications, conference, and research experience.
SGS Conference Grant
– Purpose: encourage eligible students to actively present their research at a conference or equivalent academic event early in their program.
– Offered two times a year
– Application submitted online and requires input from your supervisor/advisor
*For other funding opportunities check out the SGS website, under 'Current Students'. There are other departmental awards that are offered annually and announced at the departmental retreat. Information about these awards will be emailed to you a couple of weeks prior to the retreat.
What resources are available to help with funding applications?
– English Language & Writing Support provides workshops on how to write proposals. You can sign up for these courses on their webpage.
*To subscribe to the ELWS list, send an email to listserv@listserv.utoronto.ca. In the BODY of the message, type a command of the form: subscribe elws-l firstname lastname


Fun things to do in Toronto
Virtual Events
Build a little community by joining the Discord's Mogen International Students Hub.
COVID-safe and virtual activities: Check out the Meetup app the App store and Google Play, for virtual events. Some local, multicultural groups include The Mouthfuls or the Toronto Social Club.
Stay tuned in your email for virtual events organized by the International Students Liaison!
AGO (317 Dundas St W): free admission to Permanent collection from 6 -9 pm Wednesdays – $11 student tickets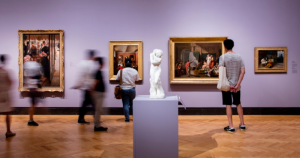 Bata Shoe Museum (327 Bloor St W): $8 with student ID
Black Creek Pioneer Village (1000 Murray Ross Parkway): $12 with student ID
Canadian Opera Company (145 Queen St W): $22 tickets if you're under 30 years old
Imagine Cinemas (20 Carlton St and 80 Front St E): $5 tickets Tuesday/$7 student tickets everyday
Ontario Science Centre (770 Don Mills Rd): $16 with student ID
ROM (100 Queen's Park): free admission all day on Tuesdays with student ID – $13 tickets for Friday Night Live (September 30 to November 25)
Textiles Museum of Canada (55 Center Ave): $6 student tickets
Toronto Symphony Orchestra (212 King St W): $16 tickets if you're between 15 and 35 years of age

Other Tips:
– With a Toronto Public Library card, you can get free passes to a number of different museums and the zoo.
– The UTSU offers of entertainment tickets at discounted rates (CNE, Wonderland, Raptors, Absolute Comedy etc).
– The UTGSU offers free International Student Identity Cards (ISIC) which are good for a variety of student discounts on travel, merchandise, and services throughout the world.
– Cheap groceries and produce in Chinatown (on Spadina between College and Queen) and at the Lucky Moose Food Mart (Dundas and Beverley)


Other Resources
The departmental student handbook is an excellent resource for all your questions on rules/regulations of the department. A copy is available on the department website and the most recent version will be mailed to you in hard copy in late summer/early fall.
You can find most information on health, jobs, and extra-curricular activities on the student service website.
The Graduate Student Union (GSU) is also a key resource for graduate students – visit their website to find out more on graduate student issues, health insurance coverage and how to find the graduate pub and gym.
And for those who are new to Toronto and need information on housing, you should visit the following student housing website.
The Life Sciences Career Development Society at University of Toronto is an excellent resource to learn more about careers available to you after you graduate and to network with professionals in many exciting science careers you might be interested in. Check their website for information about upcoming events.
The Career Centre at University of Toronto St. George campus is a great resource for career development information during your degree or after you graduate. They offer career counseling appointments and programs like Job Shadowing.