The MHSc in Medical Genomics is a professional, course-based Master's in Health Sciences that is offered through the Department of Molecular Genetics. It is a two-year program that is focused on providing professional skills for a world where genetic and genomic data are routinely collected and analyzed.
For more information on MedGen, please visit MoGen's Medical Genomics page which includes program highlights, admission information, and curriculum. Sample student work is also provided on The MedGen Project blog.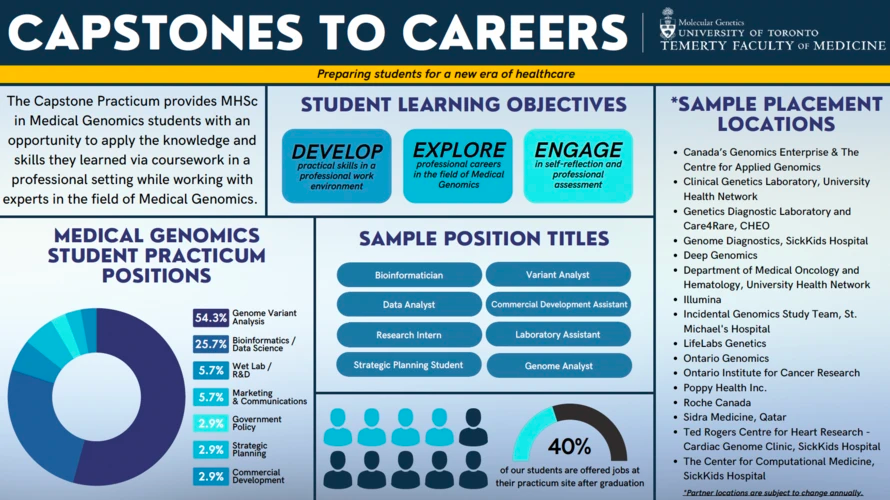 There is no thesis for MedGen, instead, the Capstone Practicum takes place during the final winter semester of the program where students will spend 12 weeks in a professional setting. Practicums will differ if you're in the Modern Medical Genomics stream (laboratory) or Clinical stream.
Future MedGen-specific events will be posted here, and on our Events page! If you have any questions or ideas for events, please contact the current GSA MedGen Reps, Kevin Navarro and James Sayre.