---
Stipends and Tuition
Living on a grad school budget can be hard! If you're in a research stream and in rotations, your first pay cheques will from the department of Molecular Genetics. When you join a lab, you will be paid according to your node. For questions about payroll, it is best to contact HR or the Trainee coordinators in your node or research institution.
Everyone in the Faculty of Medicine (regardless of department) is guaranteed the same base student stipend, which is supposed to cover your living expenses and your tuition.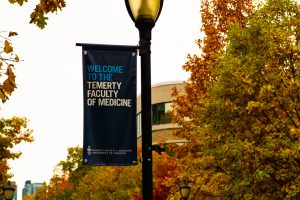 Keep in mind, you can defer your fall tuition payment until the end of April, at which point you must pay your full tuition (~$8000), which is before you get your summer paychecks. Don't let this surprise you: try to save up your tuition throughout the year so you aren't stuck in a tight spot.
---
Scholarships and Top-ups
Detailed scholarship and awards information can be found on the The School of Graduate Studies (SGS) website.
The best way to keep up with scholarships is to keep a close eye on your email and watch for award announcements. There may also be additional awards specific to your field—try researching foundations or funding agencies that support your work and check if they have graduate awards. Remember that it doesn't hurt to apply! Even if it seems like a long shot, the likelihood you will get an award you apply for is always higher than if you didn't submit at all. Finally, make sure you ask your references for their letters well ahead of time: it is courtesy to give your references at least 3 weeks notice, with a reminder 1 week prior to the deadline.
If you want help with your writing, non-credit courses, workshops, and individual consultations are offered by the SGS Writing Centre and the Graduate Centre for Academic Communication (GCAC).

Scholarship Schedule
September:
Vanier Award

Doctoral CIHR and NSERC awards (CGS-D)

University of Toronto OSOTF
December:
Master's CIHR and NSERC awards (CGS-M)
March:
Ontario Graduate Scholarship
If you win a scholarship, you may be eligible for a top-up to your stipend:
Awards totaling less than $2000 CAD will not be deducted from the base funding: you keep the full amount of the award and will not receive a top-up.

Awards totaling less than $9,999 CAD (ex. most OSOTFs, OGS, etc.) will earn you a top-up of $2000.

Awards totaling between $10,000-15,000 CAD will earn you a top-up of $3000.

Awards totaling more than $15,000 CAD (e.g. CGS-M, CGS-D, Vanier Scholarships) will earn you a top-up of $4000.
If you receive an OGS/QEII-GSST/CGS M/Vanier/Connaught scholarship, you need to submit an Award Payment Activation form using the SGS Forms portal.
Award payments can function differently than normal paychecks. Many are given as lump sums at the start of each semester, so make sure you are aware of how your funds are coming in so you can budget appropriately!
---
University and
Government Financial Aid
University of Toronto: Check if you are eligible for UTAPS. The U of T Advanced Planning for Students Program is a need-based program that provides non-repayable grants.
OSAP: Depending on your income and living situation, you may still qualify for grants from OSAP. OSAP offers both grants and repayable loans but you can opt out of the loan portion if you don't need it. And even if you don't currently qualify for OSAP, if you have previous federal or provincial loans, you must apply for Continuation of Interest-Free Status so you don't have to make payments while you're in grad school.
Ontario Energy Support: Low-income households may qualify for the Ontario Energy Support Program which can help subsidize your energy bill.
---
Student Discounts
Groceries: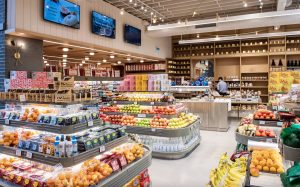 Metro: 10% student discount Tuesday/Wednesday
Sobeys: 10% student discount everyday with an AirMiles card
Loblaws: 10% student discount on Tuesdays
Bulk Barn: 10% student discount on Wednesday
Restaurants:
Arisu: 10% student discount
Art Square Cafe: 13% student discount
FIKA Cafe: 15% student discount
Fresh: 15% student discount
Insomnia: 20% student discount (except during weekend and holiday brunches)
Salad King: 20% student discount (from 2-5pm)
Signs: 10% student discount
Spring Rolls: 15% student discount
Toby's Pub: 15% student discount (Sunday through Thursday)
Retail: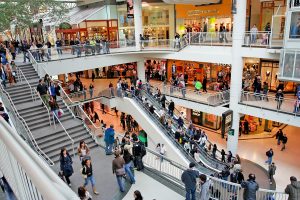 Club Monaco: 20% student discount on full-price and sale merchandise in stores and online
Curry's Art Store: 10% discount on regular priced items
Henry's: 10% student discount on selected merchandise/ 20% student discount on rentals
Rexall's: 20% off regularly priced Rexall brand products with UTGSU health plan Rexall Exclusive Savings Card and your student ID; 10% off prescription drugs costs (up to a max of $40) with UTGSU health plan Pay-Direct Card
Roots: 20% student discount on regular priced items/10% student discount on sales items
Shoppers Drug Mart: 10% student discount Thursdays
The Fashion District: 10% student discount
Topshop and Topman: 10% student discount on regular priced items
Other Tips
With a Toronto Public Library card, you can get free passes to a number of different museums and the zoo
The UTSU offers of entertainment tickets at discounted rates (CNE, Wonderland, Raptors, Absolute Comedy etc)

Check your node for work-perks (available for Mount Sinai Hospital employees) or similar employee promotions.

Museums such as the Gardiner and the ROM will have free admission days, and the AGO is always free for everyone under 25.