Welcome new students!
On September 5th, our new graduate students officially started in the department! We celebrated this occasion with a successful pub night at Upper Deck by Fran's.
Summer has come to an end…
Our executives were hard at work during the summer months planning several successful events:
Bake Sale
On June 26th we raised $237.80 for the LGBTYouthLine to celebrate Pride Month! Thanks to everyone who volunteered their time… and their delicious baked goods!
Grad students of many talents…
MoGen students sang their hearts out at Karaoke night June 22nd… and showed off their painting at our very first Paint Night August 17th! Thank you to our very own Ellen Langille for leading the group.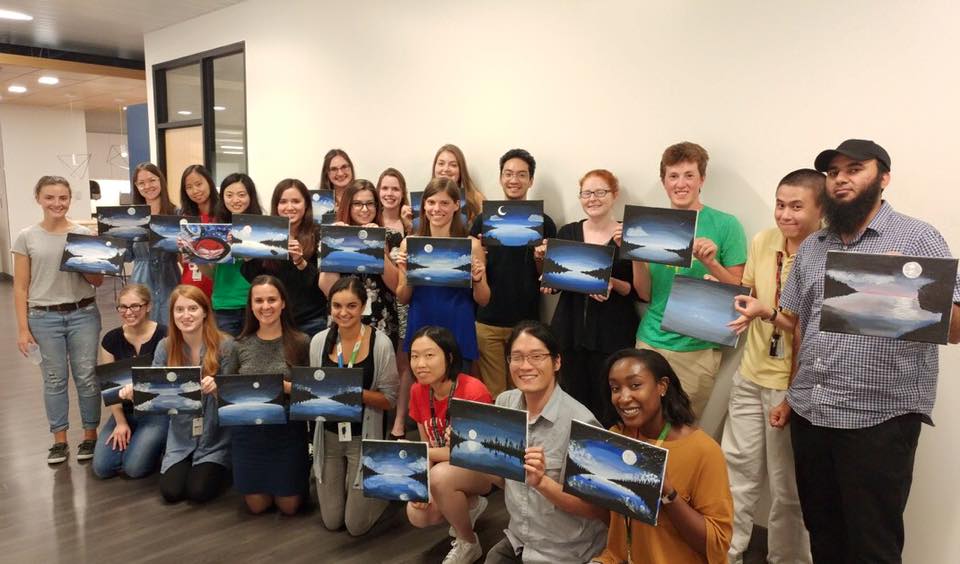 Blue Jays Game
In the true spirit of Toronto, students cheered on the Blue Jays at the Rogers Centre this summer